Twirl to the World
13th Annual Party & Fundraiser
Saturday, December 11, 2021
World Nightclub @ The Music Factory • 9pm-2am
Charlotte, NC
COVID-19 VACCINATIONS & MASKS: ALL local, state, and national guidelines for safely gathering will be observed. Proof of vaccination or negative test results within 72 hours will be required to attend event and Masks will be worn while going through security and entering the venue. As always, if you feel sick or are exhibiting COVID symptoms, stay home.
Featuring International DJ
'Twisted Dee' Martello
Sexy, primeval and powerful are adjectives used by fans of Twisted Dee to describe her unique blend of tribal and progressive house music. Flawless mixing, soul-pounding basslines, dramatic drops and peaks draw crowds to the dance floor and keep them there.
Twirl to the World is an annual holiday-themed dance party presented by and for Charlotte's LGBTQ and allied communities to raise money for direct client assistance and collect toys and stuffed animals for disadvantaged children. The event will mark its 13th consecutive year of giving in 2021. To date, more than $240,000 and 5,200 toys have been distributed by the host committee.
Twirl Tea Dance
Sunday, December 12, 2021 •
Bar Argon • 3pm-7pm
Featuring a very special Twirl Tea Dance set by DJ Little Betty!
Tickets available at the door of Argon,
$5 ($10 non-members)
We wish a fully heartfelt THANK YOU to our amazing sponsors!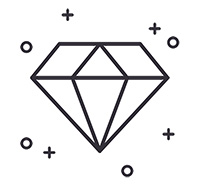 Michael Decker • Tito's Handmade Vodka • Stonewall Sports Charlotte • Letty's on Shamrock • Jason McCraw & Zuni Johnson • John Richardson • Howard Upchurch & John Hoemann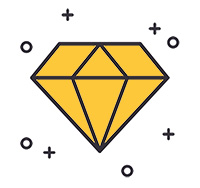 Lucky Anneheim of Make A Move • Michael Baker & Matt Knox • Mike Blackwelder, Brant Bezila, Bryan Quick, Chris Fowler, James Vestal, Michael Rodriquez • Matt Brooks • Bradley Brothers • Wendy Choquette of Choquette Properties • Jake Flowers – Graphic Siren • Suzie Ford – NoDa Brewing Company • Johnny Fox • Clay Locklear • David Stout & Clyde Owens • Jason Hartigan & Rufin Perez & Sebastian Marin • Dalton Holdge & Derek Holdge • Paul Kelly • Trey Rhiddlehoover • Jesse Roberts – Charlotte Counseling and Wellness • Tyler Smith & Jason Trost • Christopher Jones & Steven Wilson • Brent Stough & John Vick